The Founders
| Project Coordinators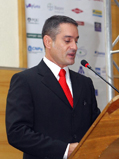 Diploma in Business Administration from UNIFACS – Universidade Salvador, Salvador;
Specialization in Translation from UFBA – Federal University of Bahia, Salvador;
FDegree in English Language from Oxford College and Kingsway College, London, UK;
Degree in Spanish Language from Centro de Estudios Can Bardina, Barcelona, Spain.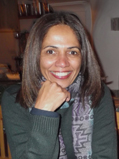 Sworn translator and official conference interpreter;
Diploma in Economic Sciences from UFBA – Federal University of Bahia, Salvador;
Specialization in Tourism Administration from Schloß Klessheim Institute of Tourism & Hotel Management, Salzburg;
Masters Degree in International Tourism from Universidad de Las Palmas de Gran Canaria, Las Palmas.
Some of our working languages:
Arabic
Catalan
Chinese
Dutch
English
French
German
Greek
Hungarian
Italian
Japanese
Korean
Polish
Portuguese
Romanian
Russian
Spanish
Swedish
Turkish
Besides working with the best and more experienced interpreters available, we also count on the great help of:
TRADUSERV started in 1992 – under the name of Tradutech – with the objective of meeting the growing demand for high quality written translations. In two years it became the main translation company in Bahia,
working from and into major western and eastern languages
.
Professionalism, responsibility and effectiveness are the adjectives more frequently used to describe TRADUSERV's performance. Whether renting the most modern and reliable equipment or coordinating the best professional conference interpreters in the region, the objectives of TRADUSERV are always the same: boosting the level of the projects it participates, confering tranqulity to clients and delivering the best service to the audience, above all things.
Over more than 20 years as a foremost company in the translation and interpretation market, TRADUSERV has constantly conquered the respect and admiration of all.